How do I apply?
Is St. Andrew Catholic School Accredited?
St. Andrew Catholic School is fully accredited by Cognia and the Diocese of Charleston. This accreditation is based on an extensive evaluation process that is both external and internal. The reevaluation process is renewed every three to five years. Our school is also a member of the National Catholic Education Association. St. Andrew School has been recognized as a 2005 National Blue Ribbon School of Excellence by the U. S. Department of Education.
Where do I get my uniforms?
What is the tuition?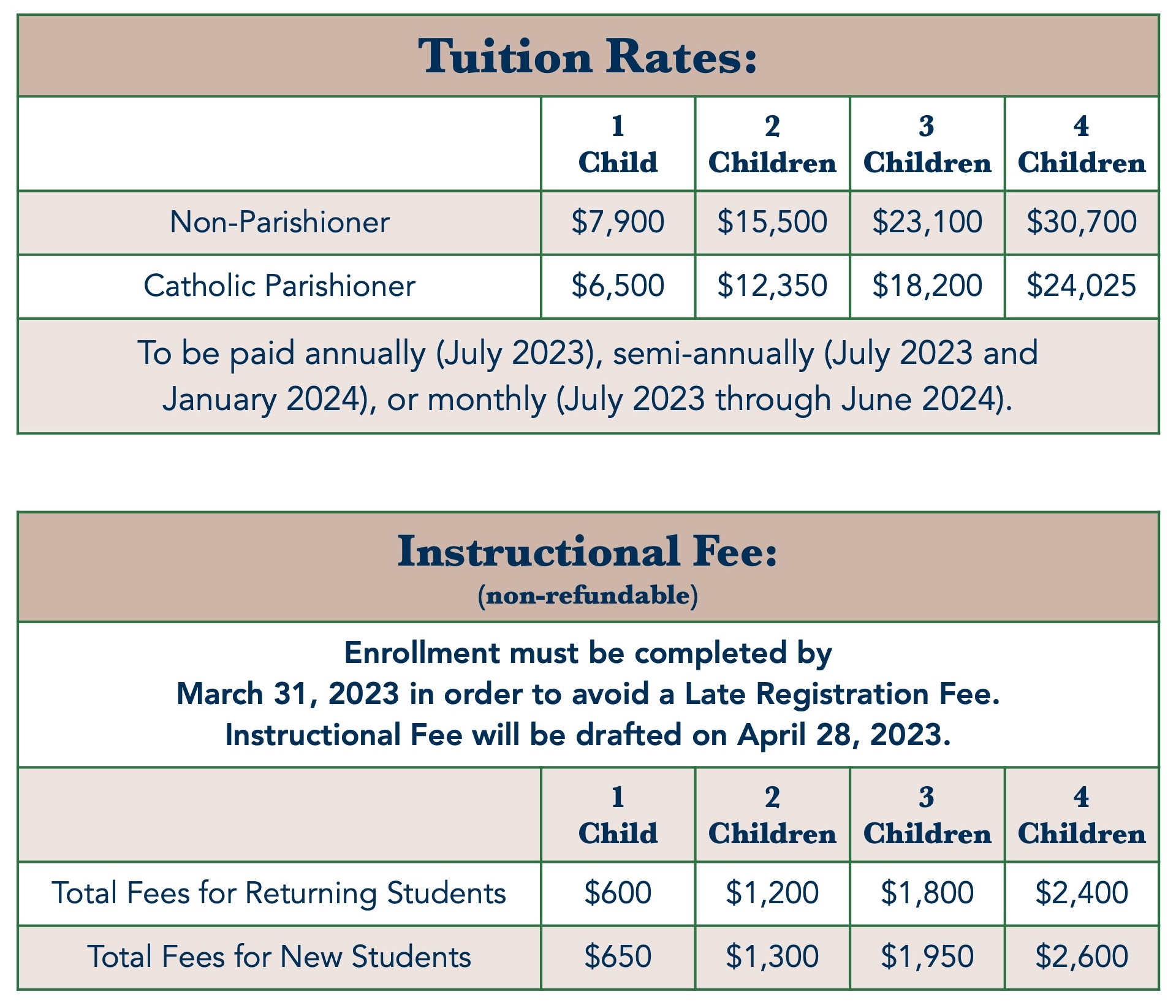 Is there financial aid available?
How many students are in the school / per class?
We have 200 currently enrolled students. We have up to 25 students in Kindergarten and up to 28 students in the first through eighth grade. Depending on the circumstances in the class, we may accept more.
Is after-school care offered?
St. Andrew Catholic School's Aftercare program is offered daily when school is in session from 2:45-5:30. During this time, our qualified staff will provide a loving and nurturing environment for your child. The students will have homework/reading time, snack time, organized activities, supervised play time and, on occasion, be involved in community service projects. Please find the Aftercare Policy here.