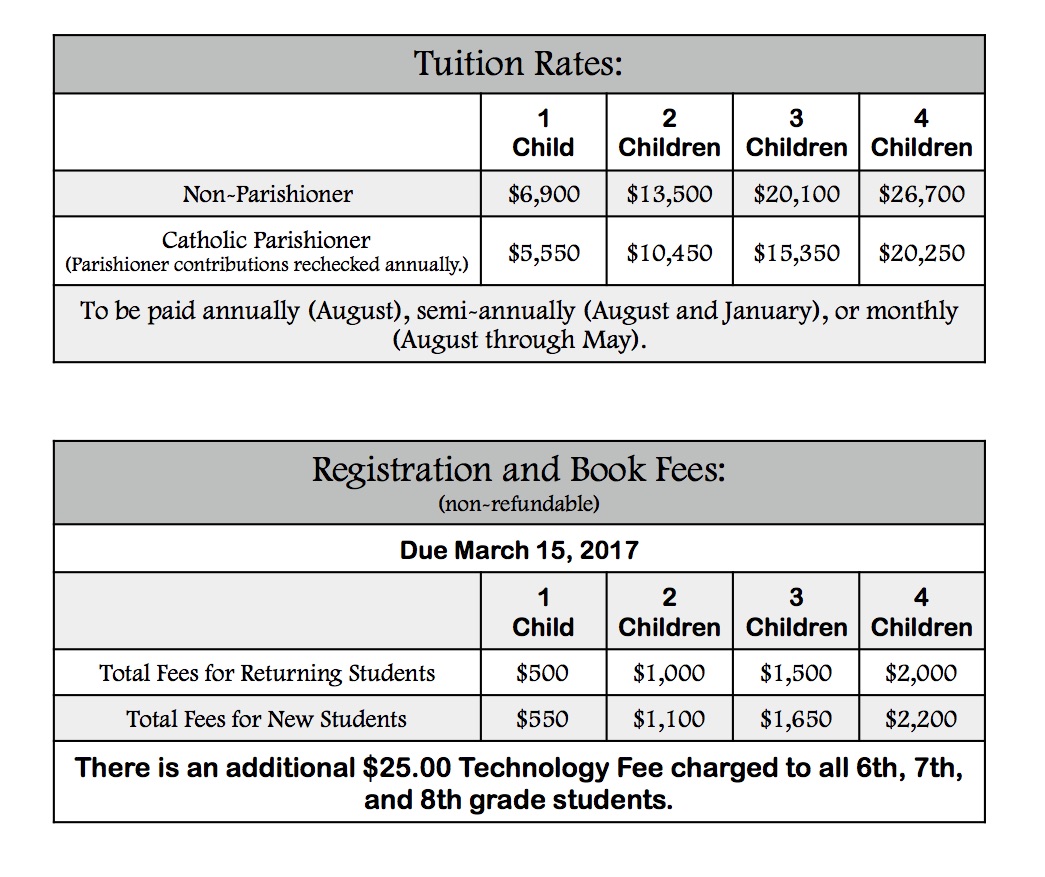 Actual cost for a full time student is $6,900.00. Families with the financial means to pay the actual cost per student are encouraged to do so.

A reduced tuition is offered to practicing registered Catholic families. A letter from the home parish indicating they are in fact registered and practicing is required before your tuition rate is determined. No Exceptions.

Exceptional Needs Program Fees range from $2,000-$6,000*. These fees will be covered through the South Carolina Grant (Exceptional SC), St. Andrew Catholic School, or the individual family. These fees may include, but are not limited to:

An individual tutor in the Sue Barton Method of Reading Instruction

License Fees

Resource Director Fees

Materials and Technology Fees

*Some students may require a shadow. The fee for an individual shadow is not included in this Exceptional Needs Program fee range.